VITAMIN C LIPO-SACHETS FOR KIDS (BLACKCURRENT FLAVOUR) 30 SACHETS
Free Gift Promotion Offer
delivery method
ESTIMATED DELIVERY
PRODUCT DETAILS

About This Shop

PROMOTION

PAYMENT & DELIVERY
Description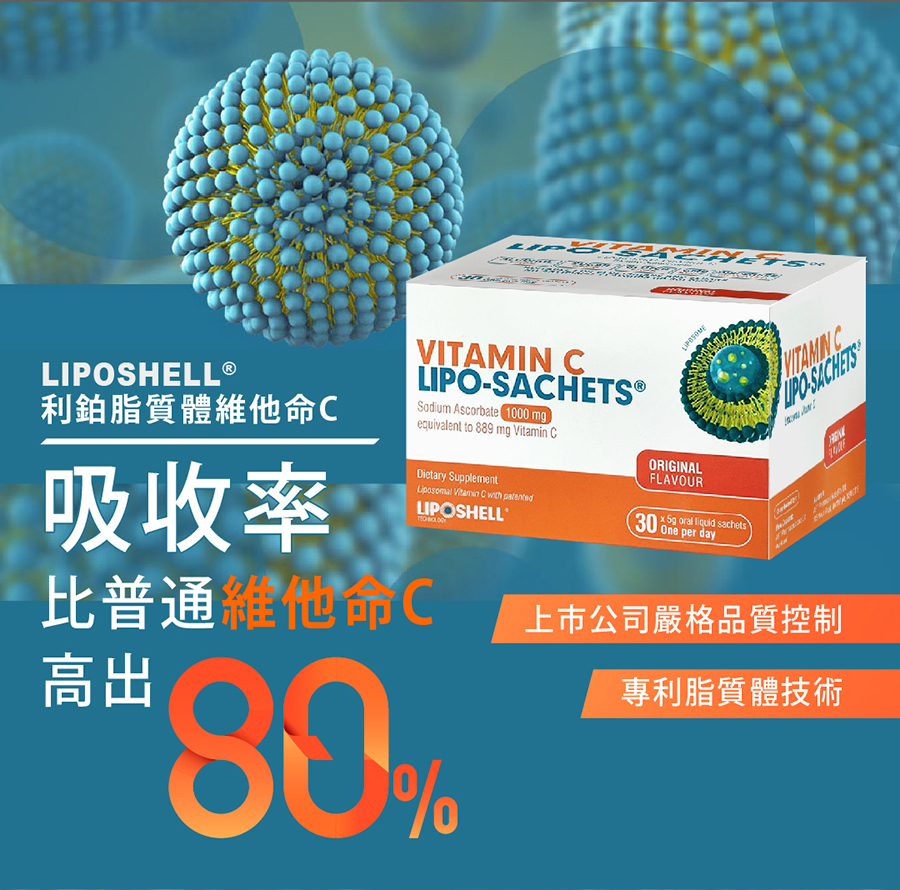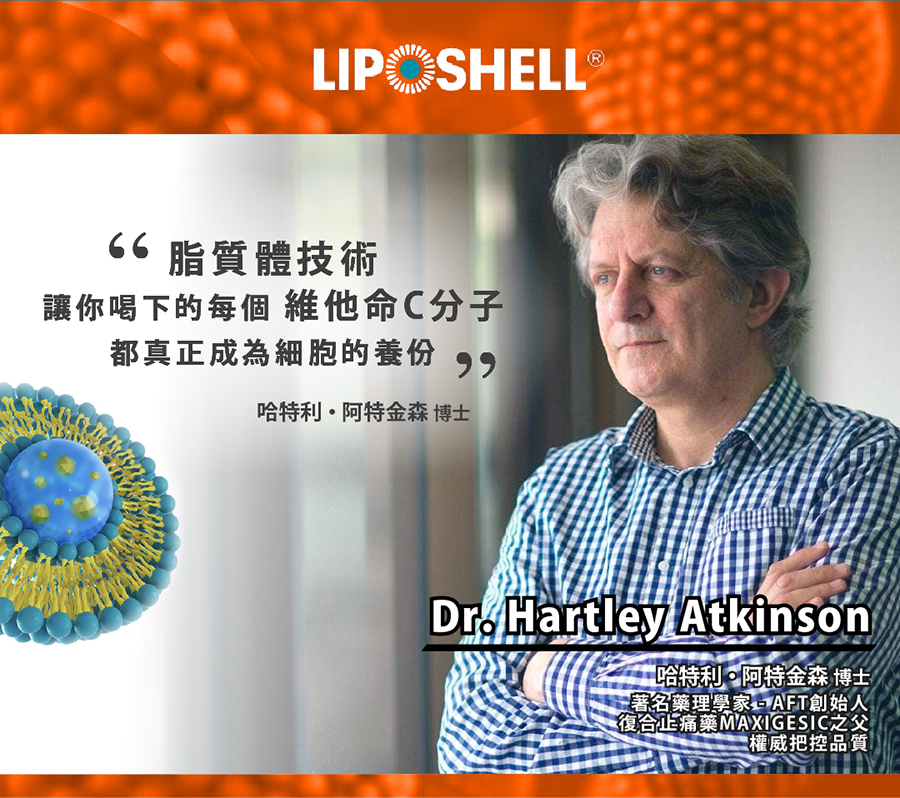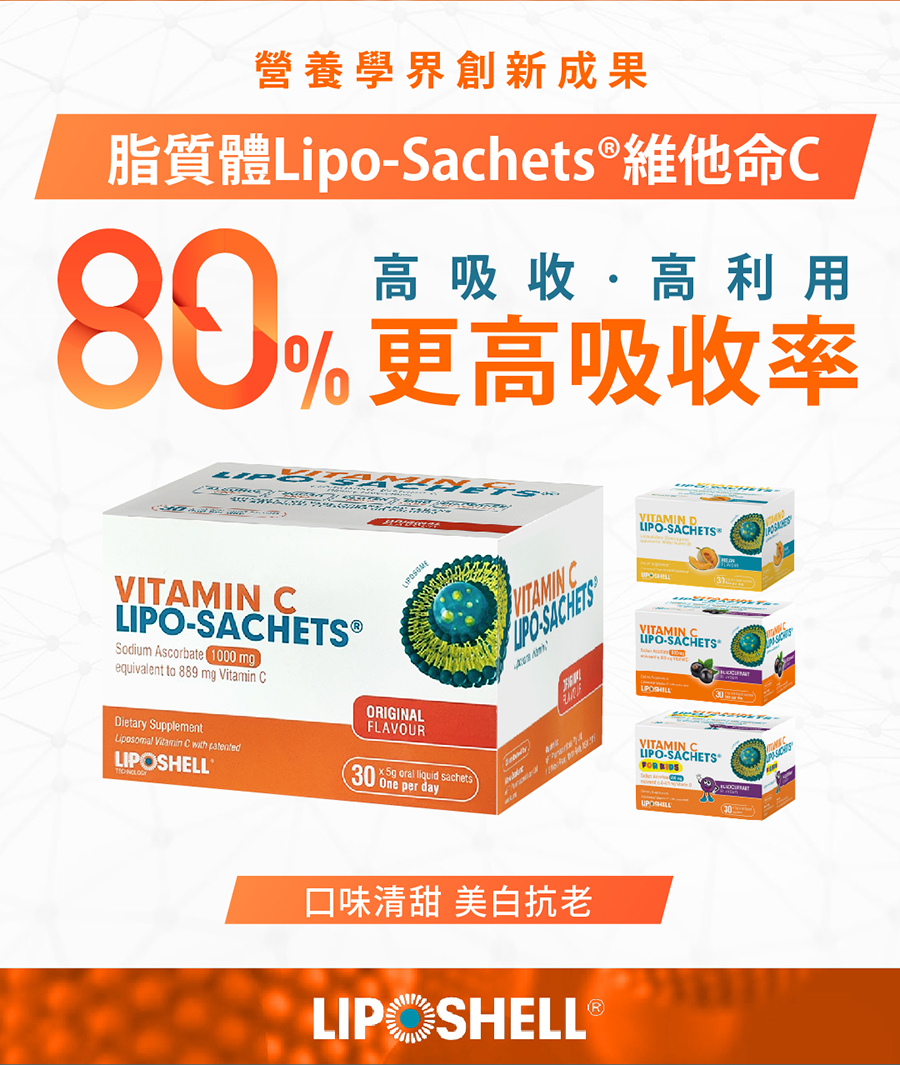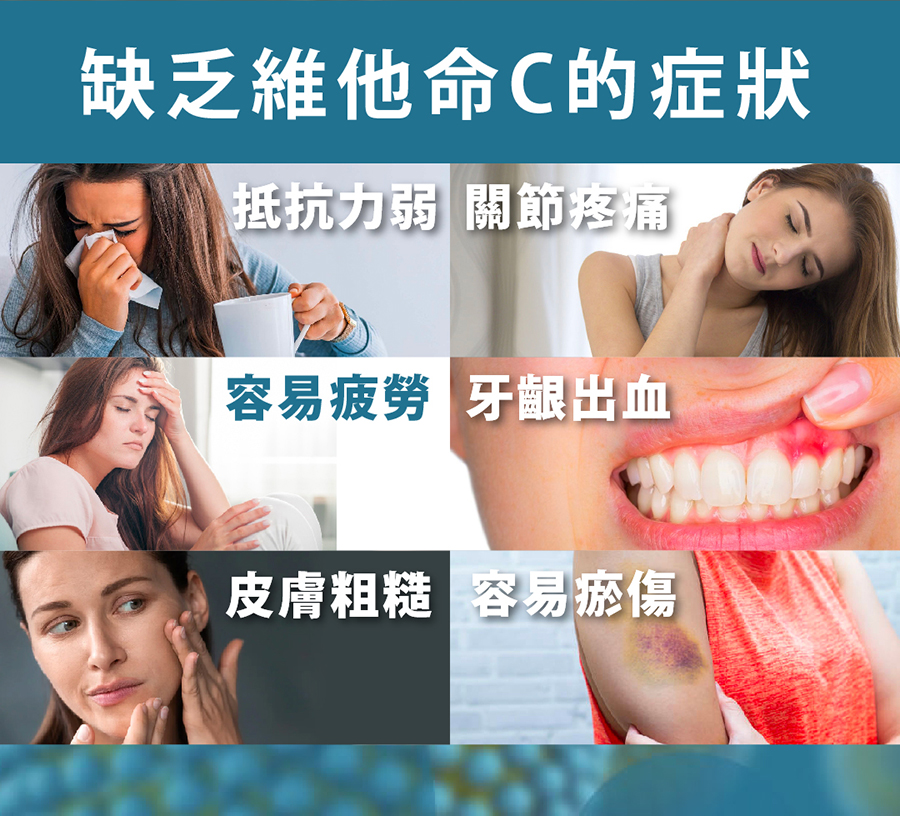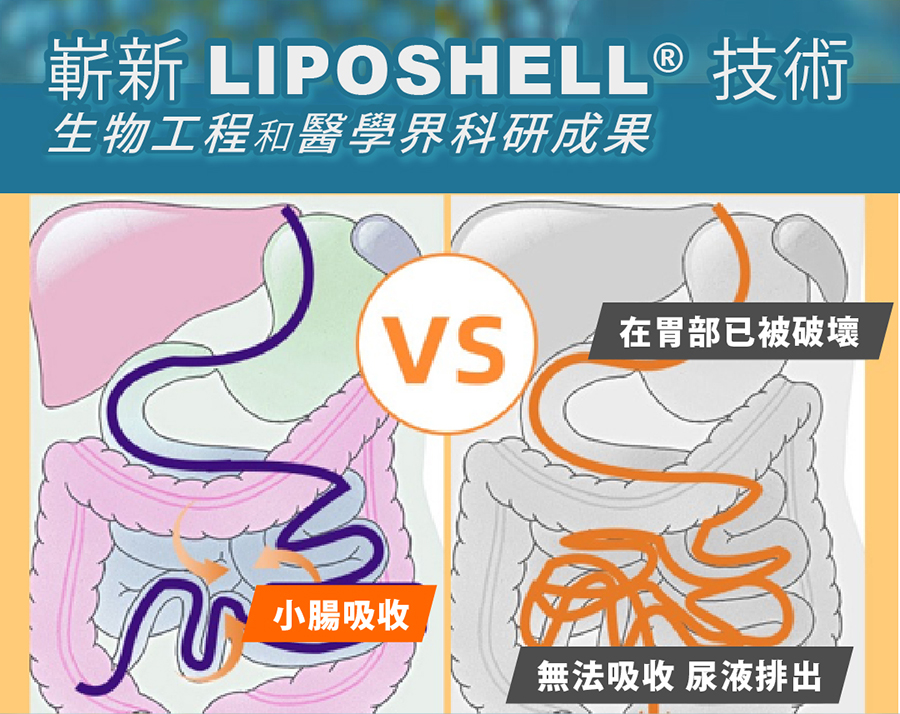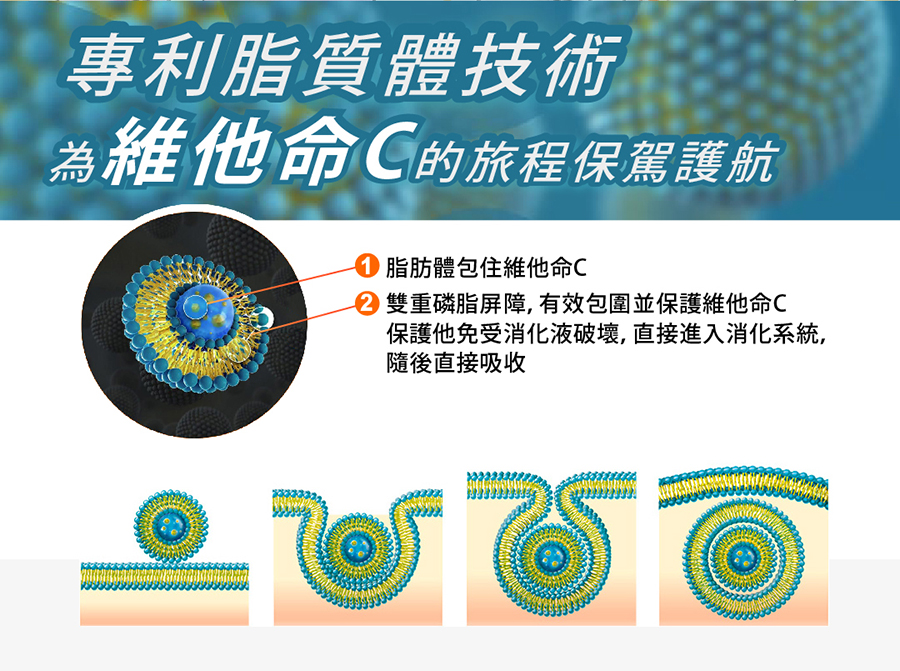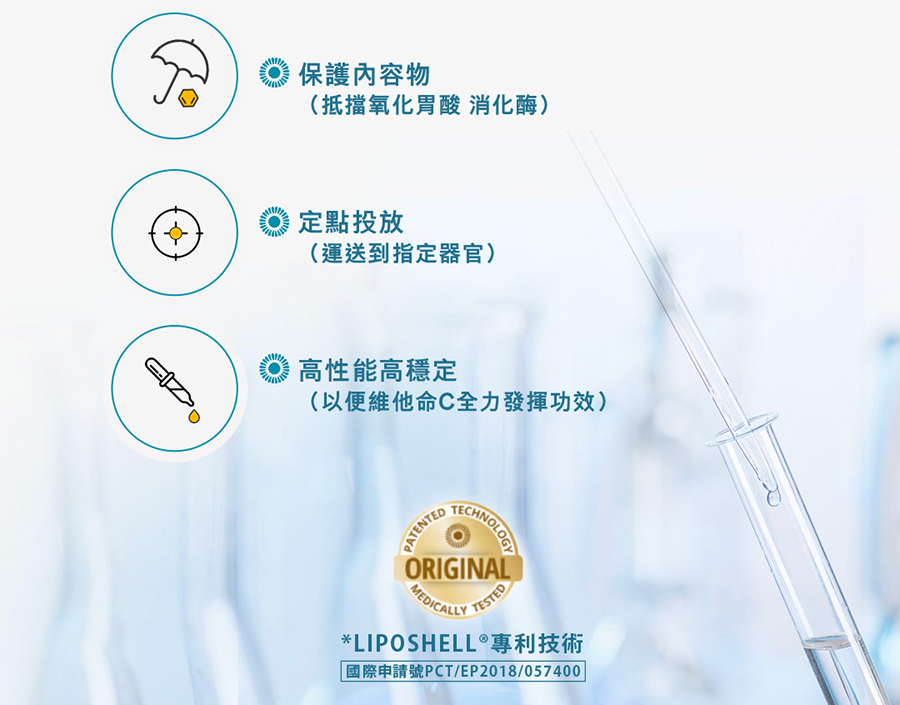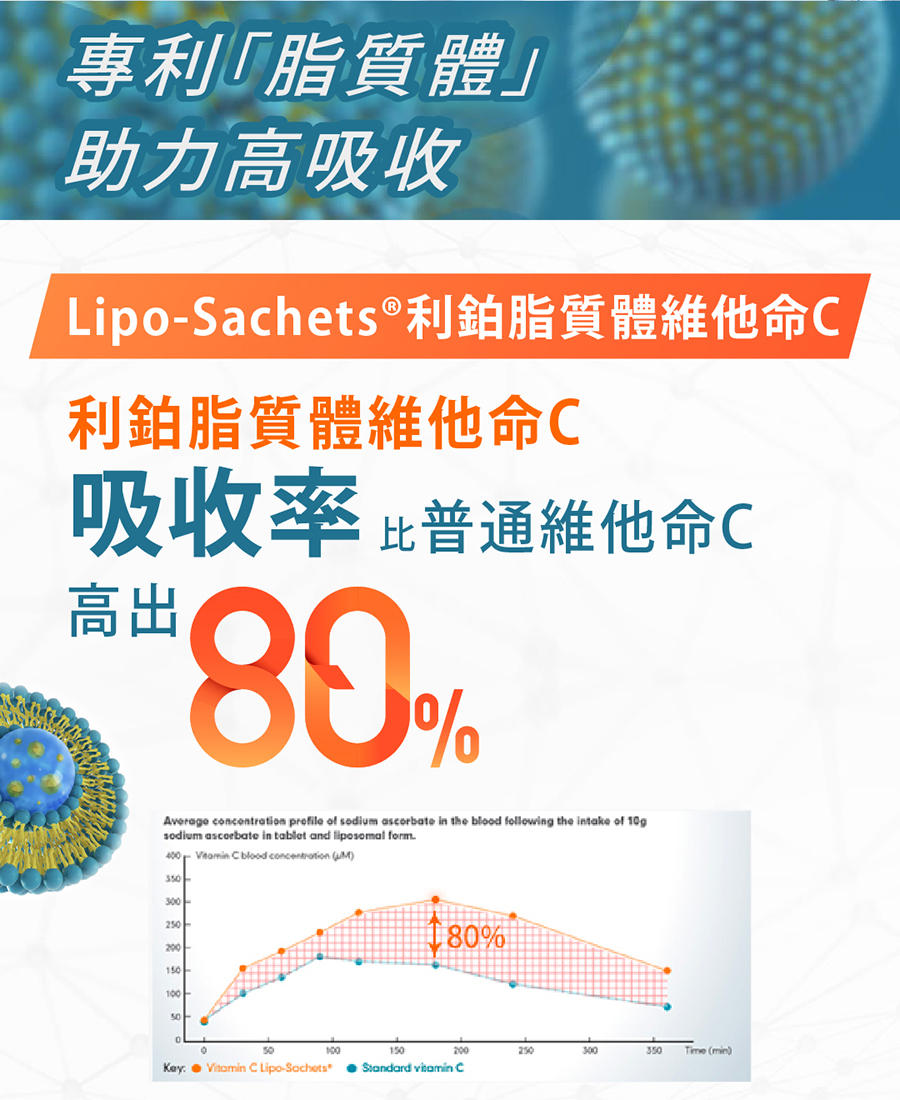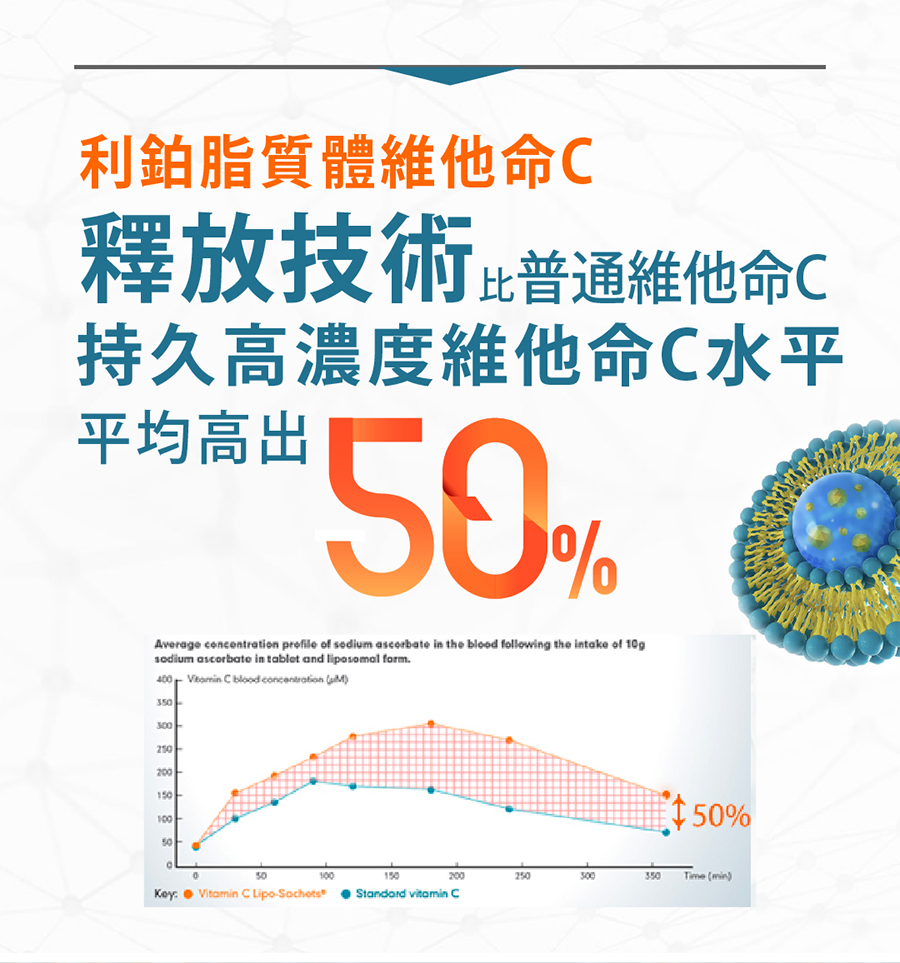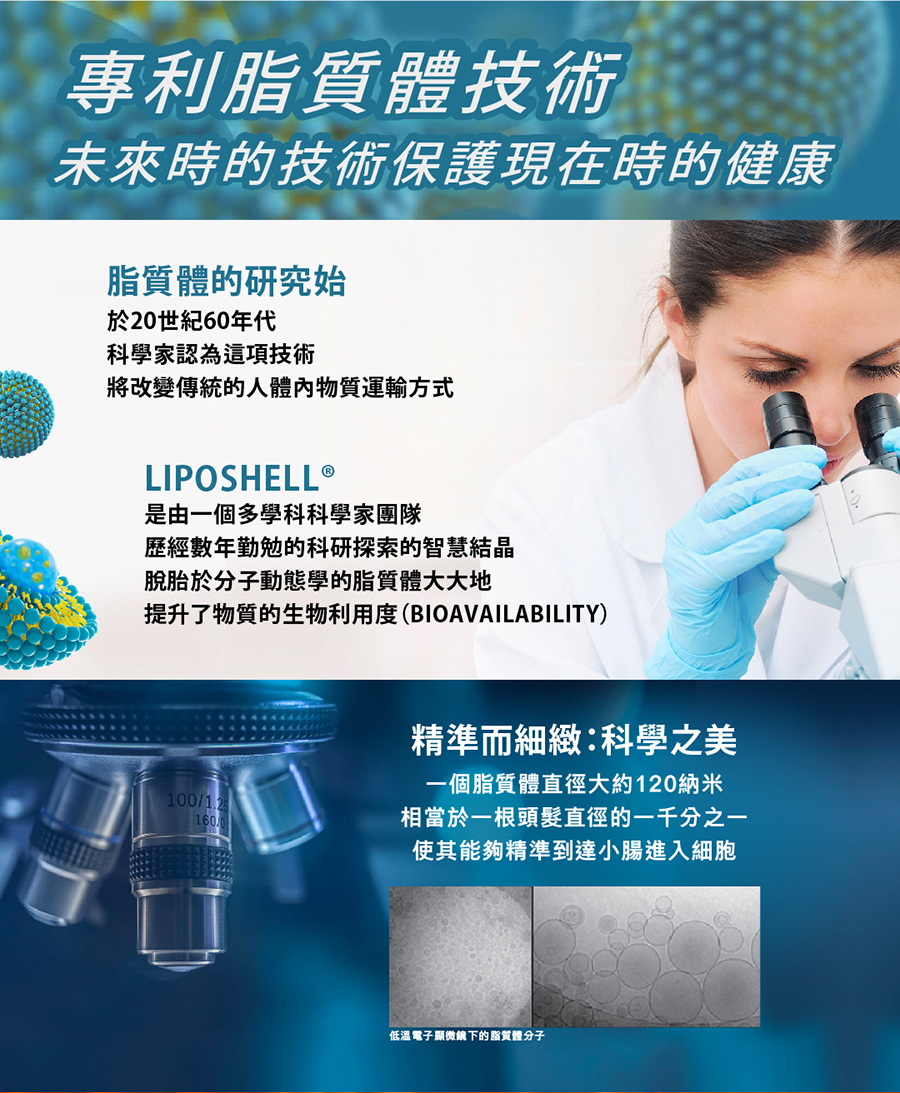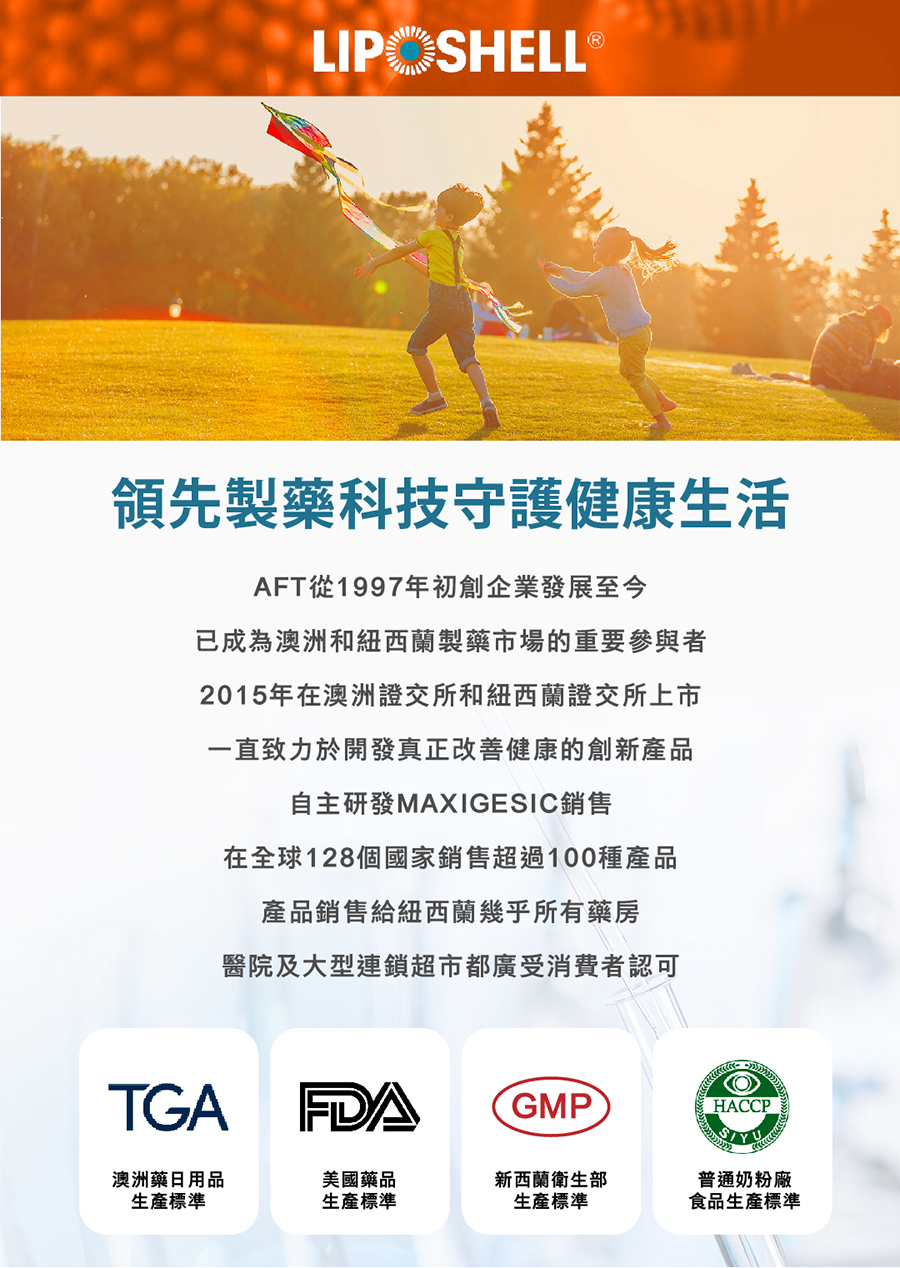 LIPOSOMAL VITAMIN C LIPO-SACHETS® USING PATENTED LIPOSHELL® TECHNOLOGY TO HELP ENSURE VITAMIN C IS PROTECTED FROM SUBSTANCES IN THE BODY'S DIGESTIVE SYSTEM THAT MAY DEGRADE THE ACTIVE INGREDIENT AND REDUCE ABSORPTION. ENCAPSULATES VITAMIN C IN TINY HOMOGENEOUS LIPOSHELL® IN LIPOSOMES, IT CAN BE DISPERSED IN WATER AND EFFICIENTLY TRANSPORTED TO THE PARTS OF THE BODY WHERE VITAMIN C IS NEEDED, THEREBY ACHIEVING HIGH ABSORPTION RATE.NEW GENERATION PATENTED LIPOSHELL® LIPOSOMAL TECHNOLOGY ALLOWS:• EASY DISPERSION IN WATER DELIVERING SUPERIOR ABSORPTION COMPARED TO STANDARD VITAMIN C, VITAMIN D AND IRON• PROVEN SUPERIOR ABSORPTION TO STANDARD VITAMIN FORMATS - 80% HIGHER ABSORPTION THAN STANDARD VITAMIN C• GUARANTEED 0% ALCOHOL CONTENT - ETHANOL IS NOT REQUIRED IN THE MANUFACTURING OR STABILITY OF OUR LIPOSOMES.• NO ADDED SUGAR, GLUTEN OR GMO• NO ARTIFICIAL FLAVOURS OR COLOURS• VEGAN• SINGLE DOSE FOIL SACHETS ARE EASY TO USE, CONVENIENT AND PROTECT THE LIPOSOMAL VITAMINS FROM OXIDATION.
Place of Origin
Poland
Benefit
• BOOST IMMUNE SYSTEM & HELPS KEEP ILLNESS AT BAY
• SUPPORT BONE AND BODY DEVELOPMENT
• STRENGTHEN YOUR CHILD'S BLOOD CELLS
• PROTECTION AGAINST FREE RADICALS THAT CAN DAMAGE BODY CELLS I.E. SECOND HAND SMOKE, POLLUTION
• PROMOTE HEALTHY GUMS
• MINIMISE BRUISING FROM FALLS AND SCRAPES
• HELPS CUT AND WOUNDS HEAL

*EXCESS VITAMIN C IS FLUSHED OUT OF THE CHILD'S BODY

Product Usage
CHILDREN AND ADOLESCENTS AGED 4-17 YEARS: 1 SACHET ONCE DAILY. NOT TO BE USED IN CHILDREN UNDER 4 YEARS OF AGE WITHOUT MEDICAL ADVICE.

ADULTS: 1-2 SACHETS PER DAY(AS A SINGLE OR DIVIDED DOSE).

CONSUME THE CONTENT OF ONE SACHET AS IS OR ADD TO A SMALL AMOUNT OF COLD, STILL WATER. DO NOT EXCEED THE RECOMMENDED DAILY DOSE.
Ingredients
Each 5g sachet contains 444.5mg Vitamin C
Pieces per Container
30 SACHETS
Storage Condition
STORE BELOW 25°C, IN DRY PLACE. PROTECT FROM LIGHT AND HUMIDITY. KEEP OUT OF REACH OF CHILDREN.
Warnings
CONSULT A DOCTOR OR PHARMACIST BEFORE USE IF YOU ARE PREGNANT OR LIKELY BECOME PREGNANT
Width
9.3
Height
7.7
Depth
12
REVIEW
c**
2023/07/04
小朋友好鍾意個味道~推薦