TEAZEN ORGANIC BARLEY SPROUT POWDER 30PC
Free Gift Promotion Offer
RRP
HK$159.00
(Save: HK$20.00)
WE'VE FOUND SOME SIMILAR ITEMS FOR YOU
PRODUCT DETAILS

Seller Information

PROMOTION

PAYMENT & DELIVERY
Description
(1) TEAZEN Organic Barley Sprout Powder - easily consume enough greens every day to detoxify and gain a healthy body!
(2) Using 100% organic germinated barley sprout powder from korea, and contains nutrients such as chlorophyll and iron to expel toxins and improve constipation.
(3) Individually packaged, easy to carry, anytime, anywhere, drink whenever you want.
(4) People with acid constitution. lack of vegetable intake. drink alcohol often. poor sleep, lack of energy, and often feeling tired and heavy. eating high-calorie, greasy foods frequently. difficulty defecation. poor immunity. poor skin condition.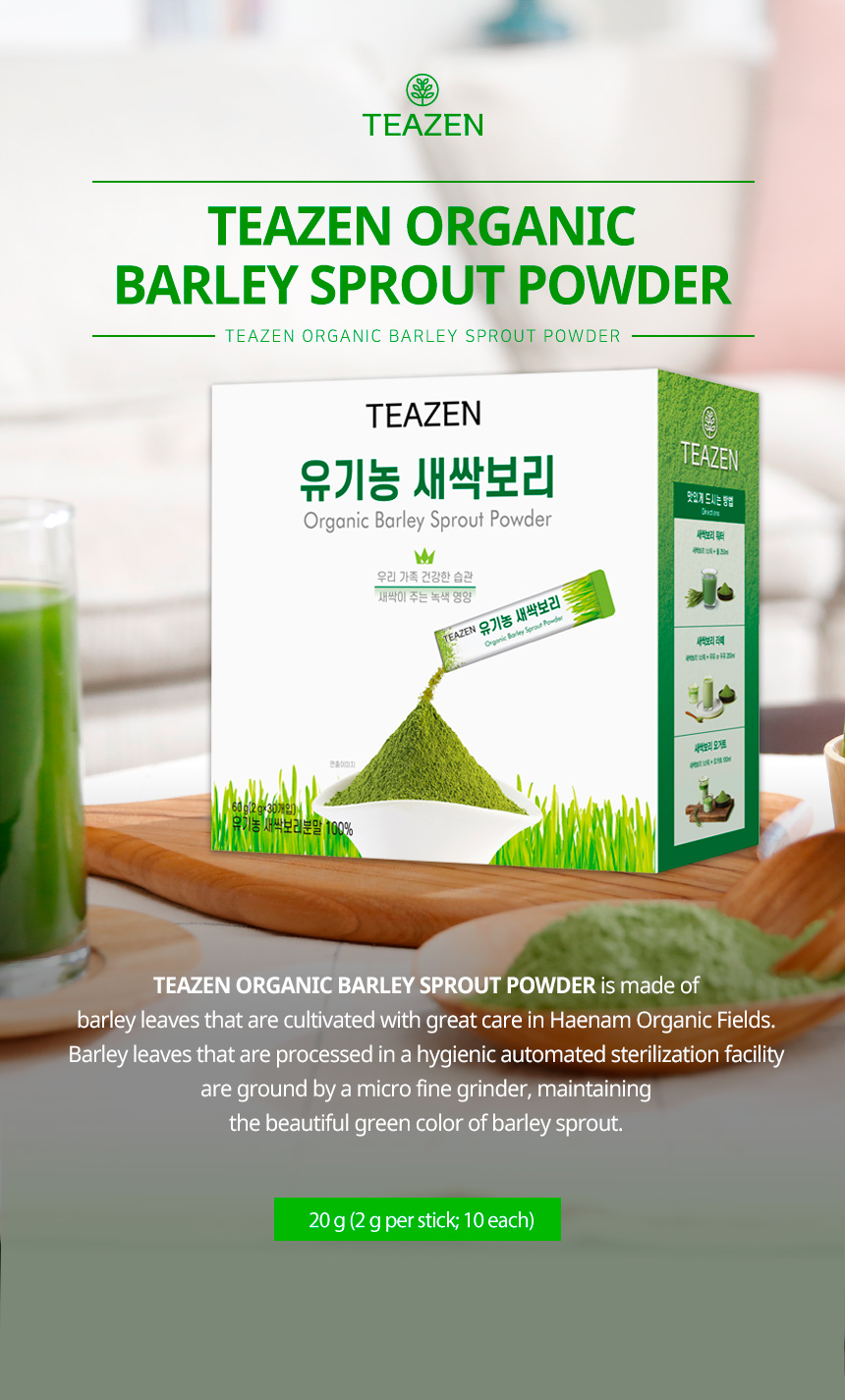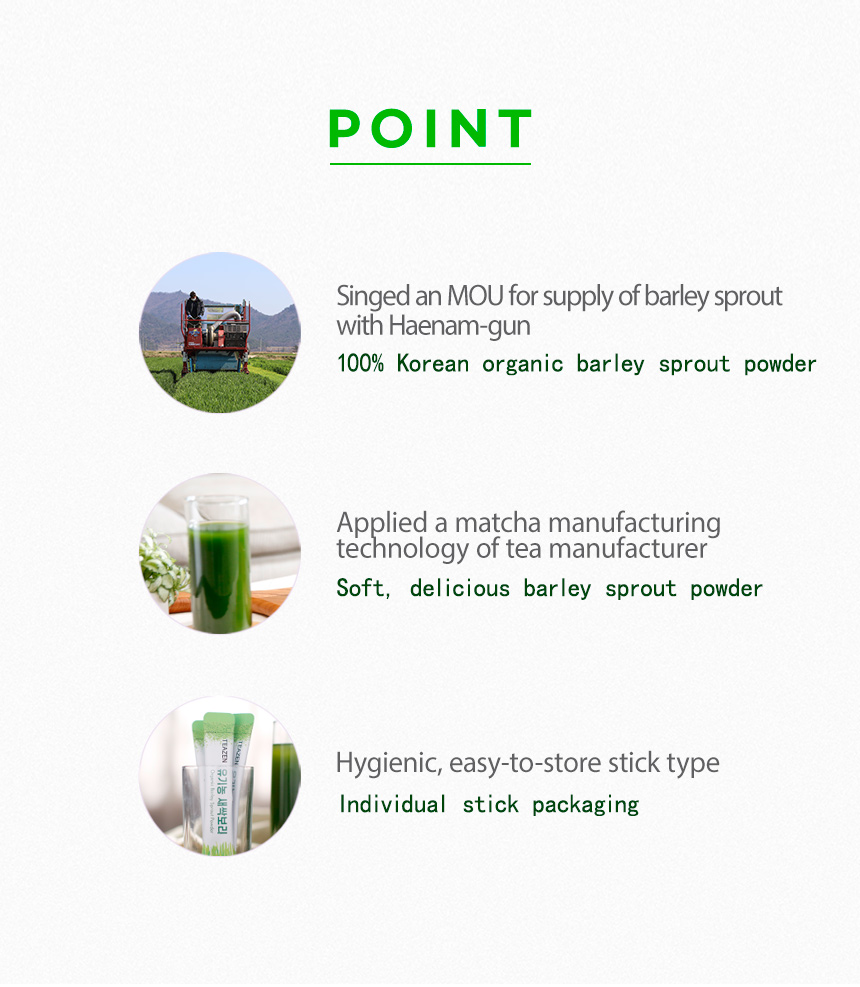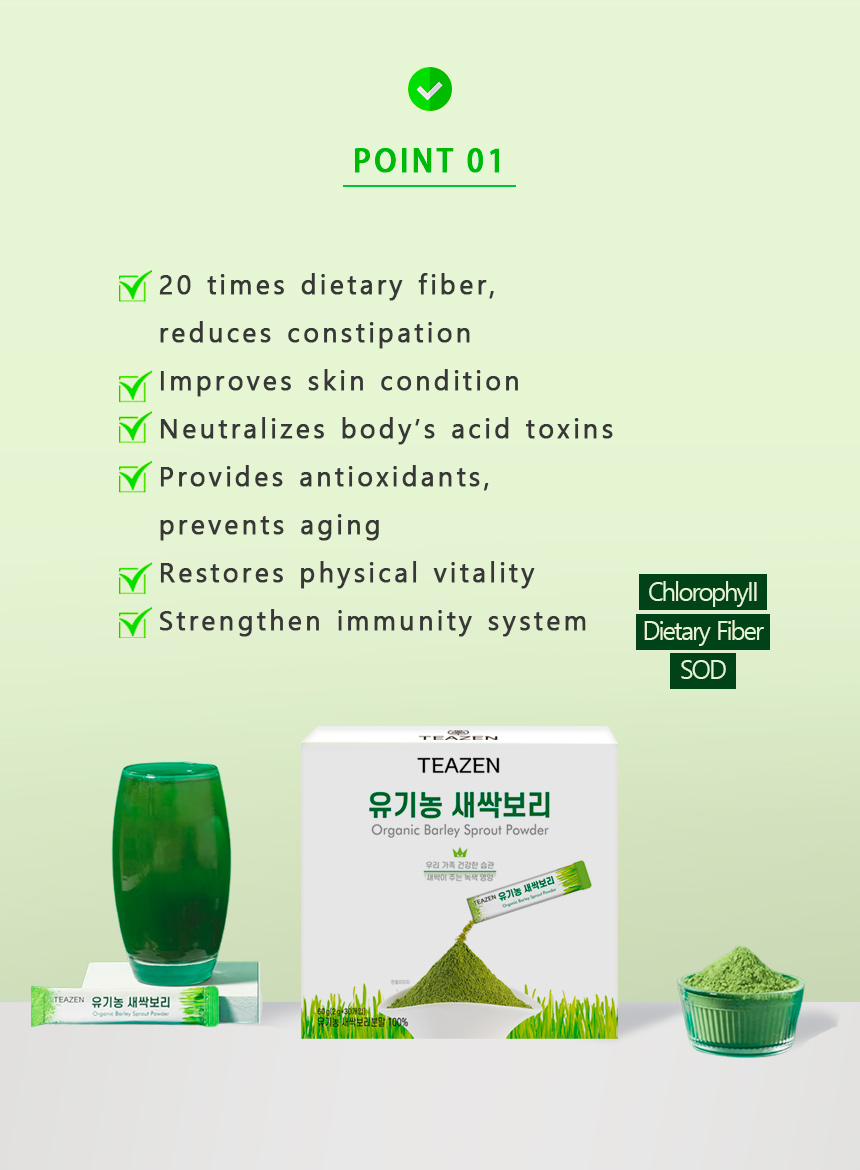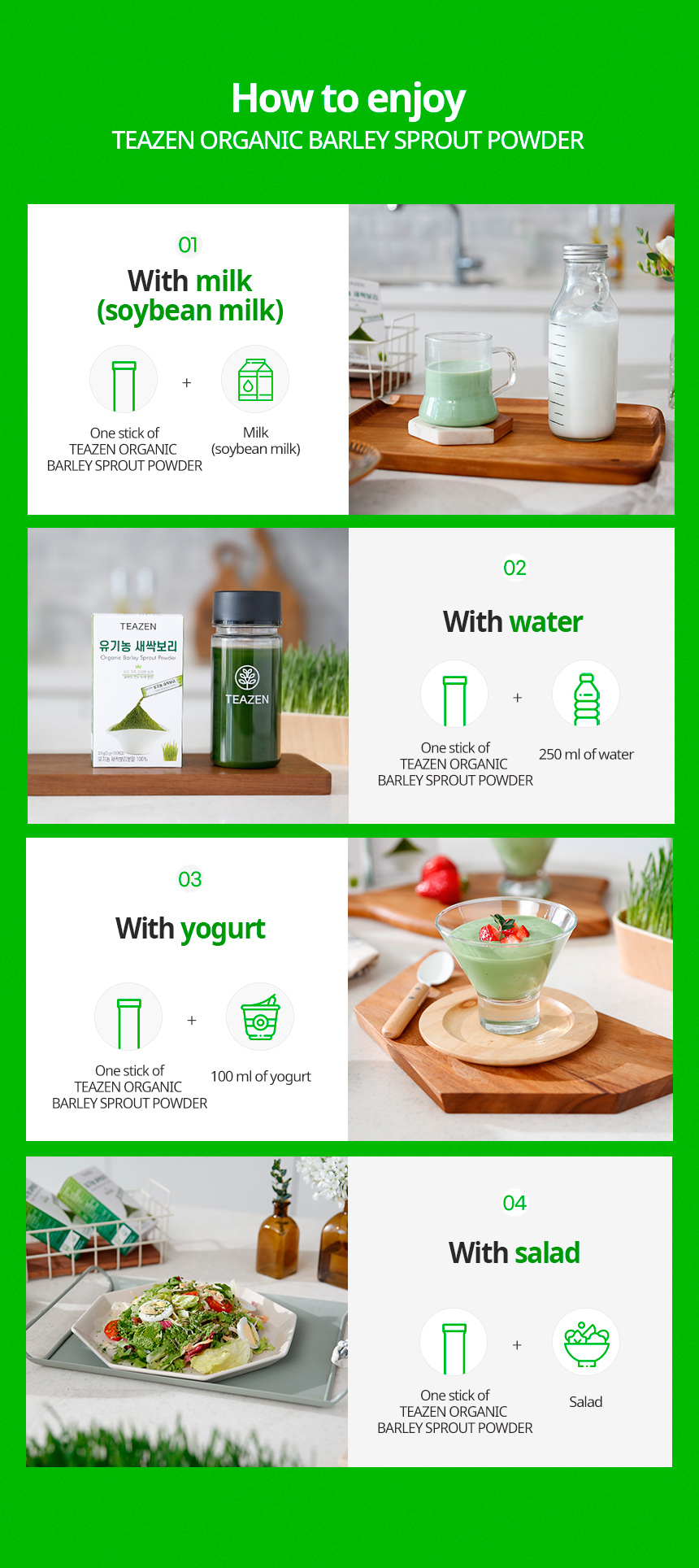 Place of Origin
Korea
Benefit
Benefits of Barley Sprout
Product Usage
It is recommended to take 2-5 bags a day. It can be taken on an empty stomach or full stomach. Drink with 250-500 ml of cold/hot water.
Ingredients
100% Organic Barley Sprout
Pieces per Container
30 PCS
Storage Condition
Please store in a cool, dry and keep out of reach of children. Avoid direct sunlight.
Warnings
This is a general food product
Width
5.5
Height
14.5
Depth
15.5