TEAZEN HCA Hibiscus WATERMIX Drink 10PC
Delivery Options
Click & Collect
Over 160 Watsons Pick Up Points. Support Click and Collect Express in as fast as 30 mins
Home Delivery
Free shipping for net order value upon $399. Express Order during 9am - 7pm will be delivered as fast as 30 mins.
SF Locker
Free SF Locker Pick Up Points Upon Purchase of $250, located all over Hong Kong, including residential areas, estate shopping malls
Bank Promotion
HSBC Visa Platinum Card x MoneyBack 2022 Watsons HK Exclusive Offer.
1. 6X MoneyBack Points if you are a VIP MoneyBack member/ 4X MoneyBack Points if you are a MoneyBack member;
2. Discount on Member Day: 8% discount to any single purchase transaction of at least HK$400 on the 8th, 18th and 28th day of every month (Each enrolled Credit Card account can enjoy a maximum discount equivalent to HK$40);
3. Enjoy up to 4 Times Free Delivery Yearly at Watsons eShop;
4. enjoy a $50 off in birthday month upon any purchase of $450 with full settlement by Enrolled Credit Card and select "$50 birthday discount with Enrolled HSBC Visa Platinum Card" in Check-out page.
Product Details
TEAZEN HCA Hibiscus WATERMIX Drink is sugar-free and low-calorie. It contains HCA, the key ingredient of fat burning, and hibiscus, which can effectively boost your weight loss performance in 3 ways: 1. Prevent excess carbohydrates from turning into fat, 2. Reduce visceral and subcutaneous fat accumulation, 3. Suppress appetite and maintain satiety.
Drink during your weight loss journey such as diet and sugar reduction. Lose weight effortlessly!
Suitable for people who are concerned about weight management, high carbohydrate diet, overweight, frequent bloating, eating out for a long time, sedentary, eating more meat and less vegetables.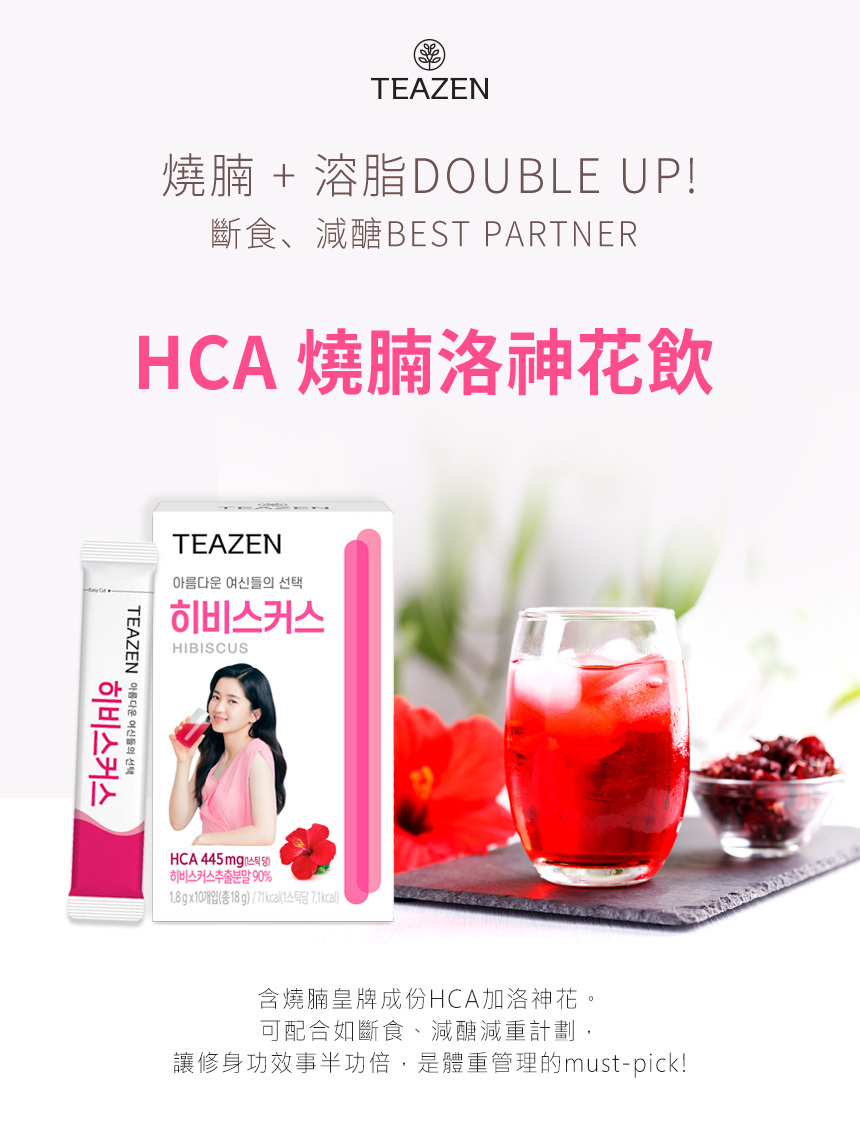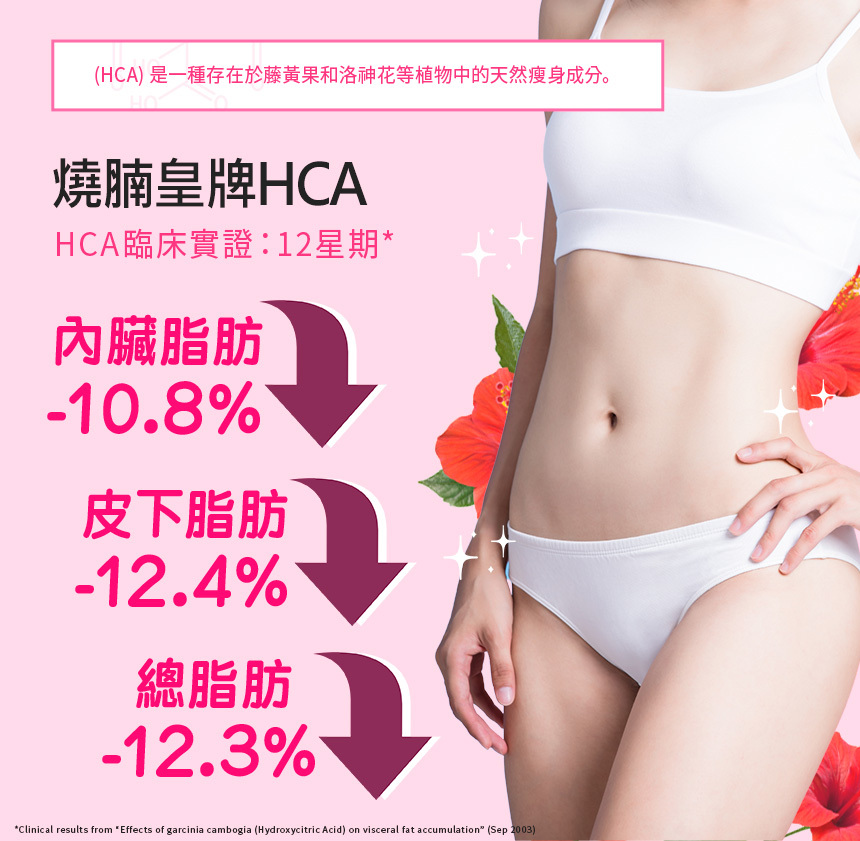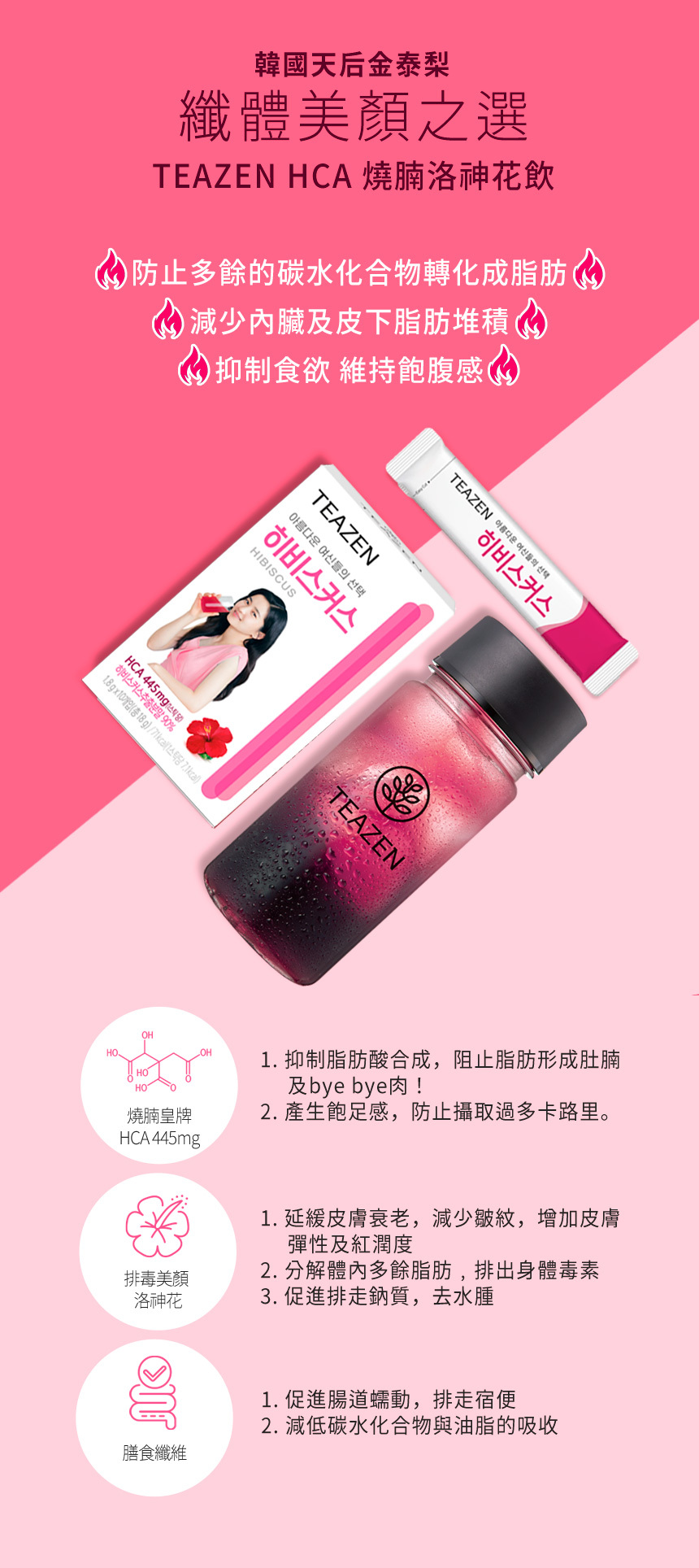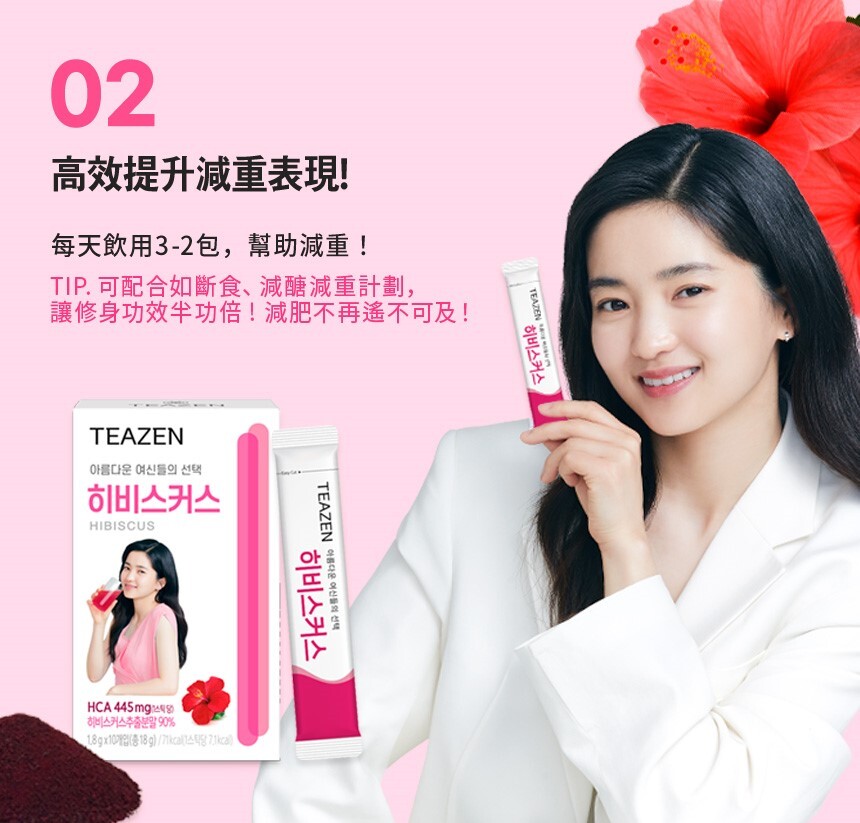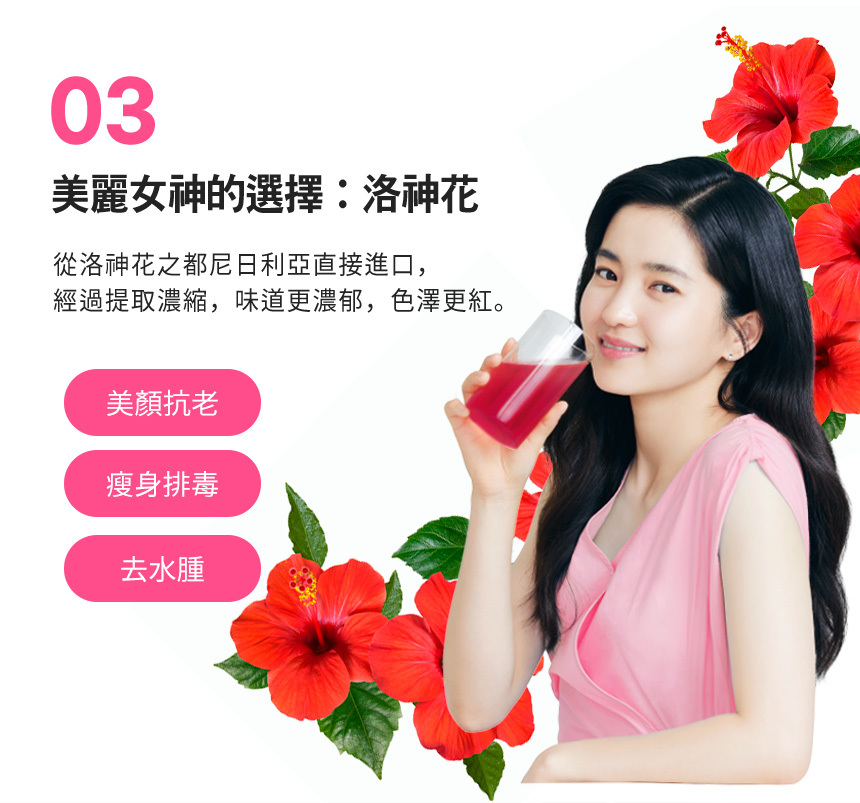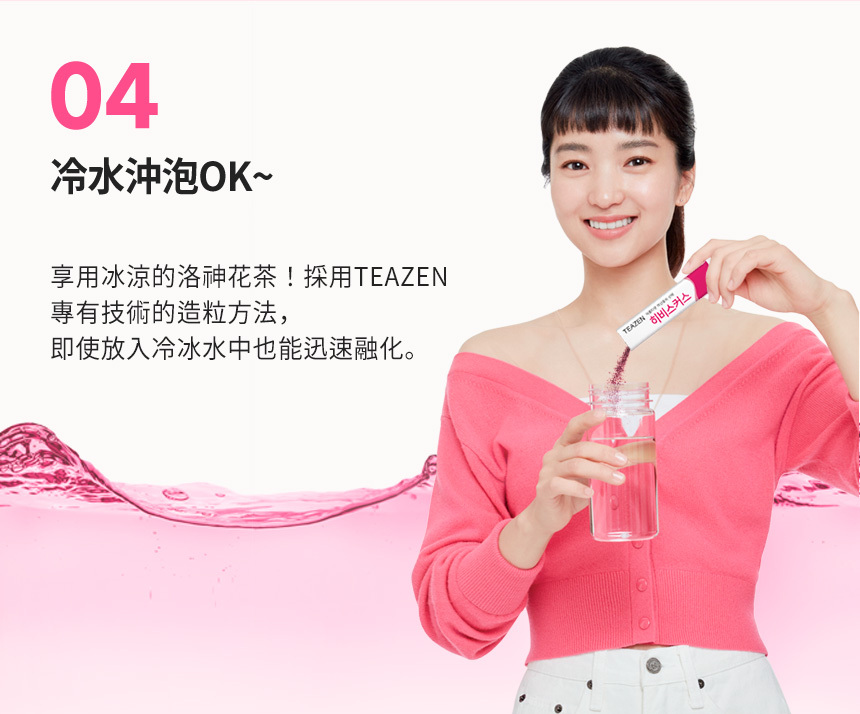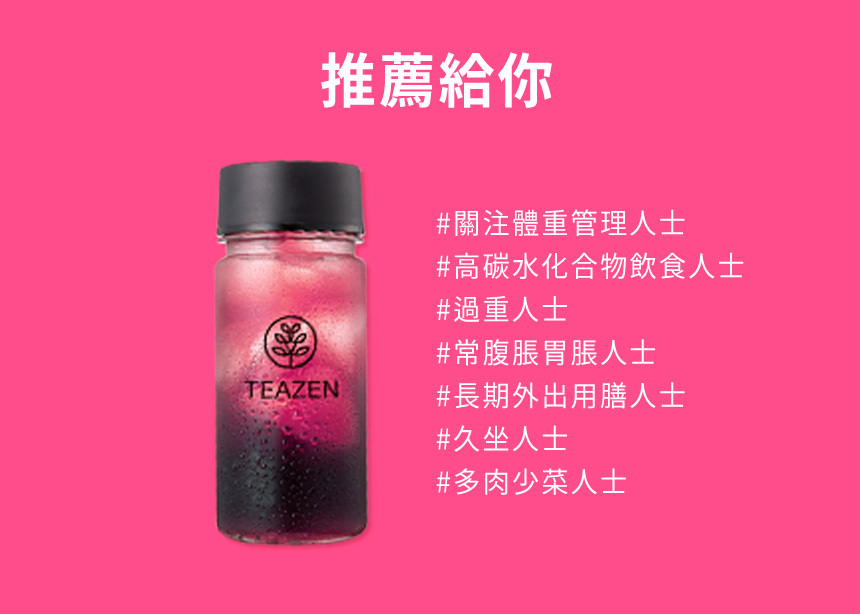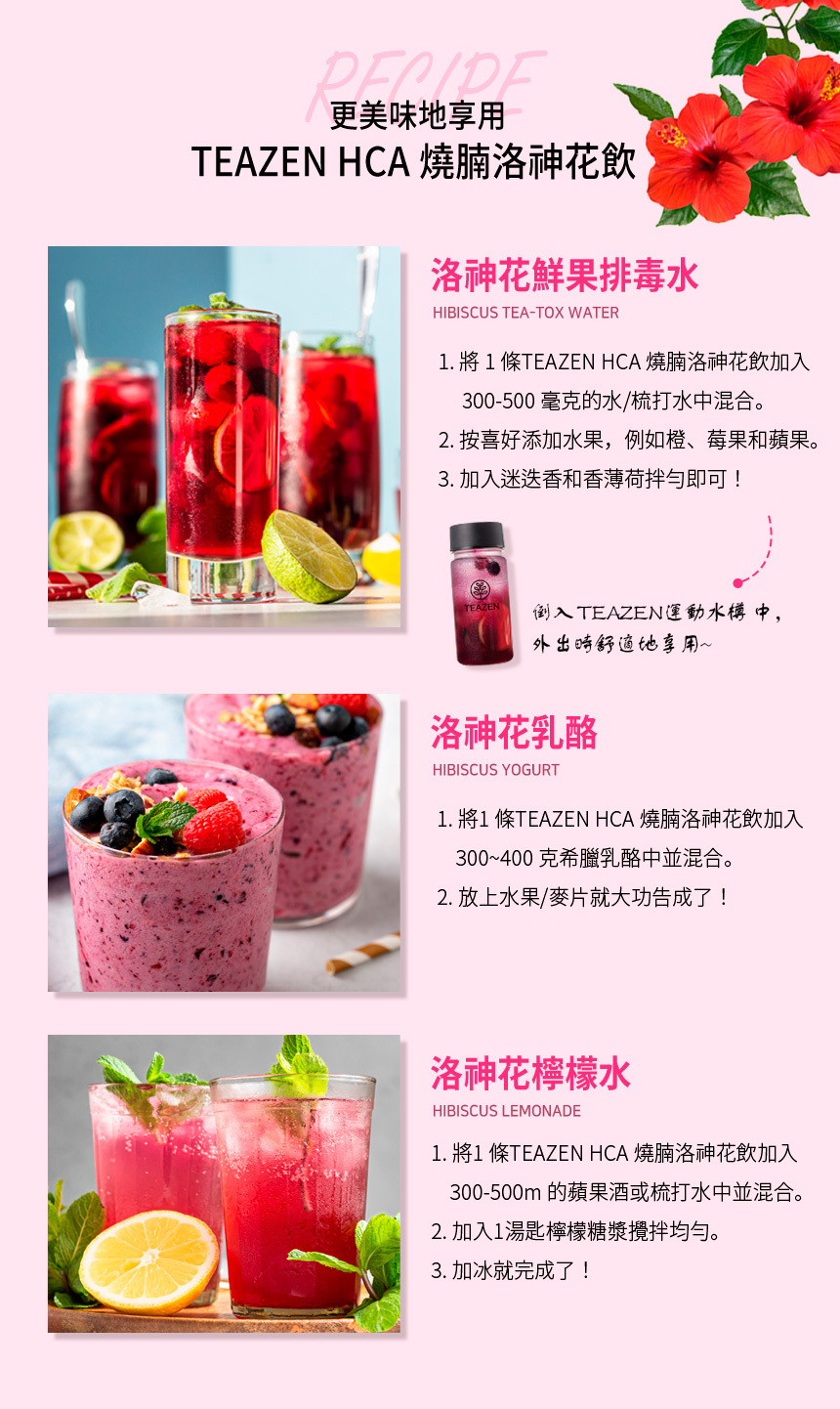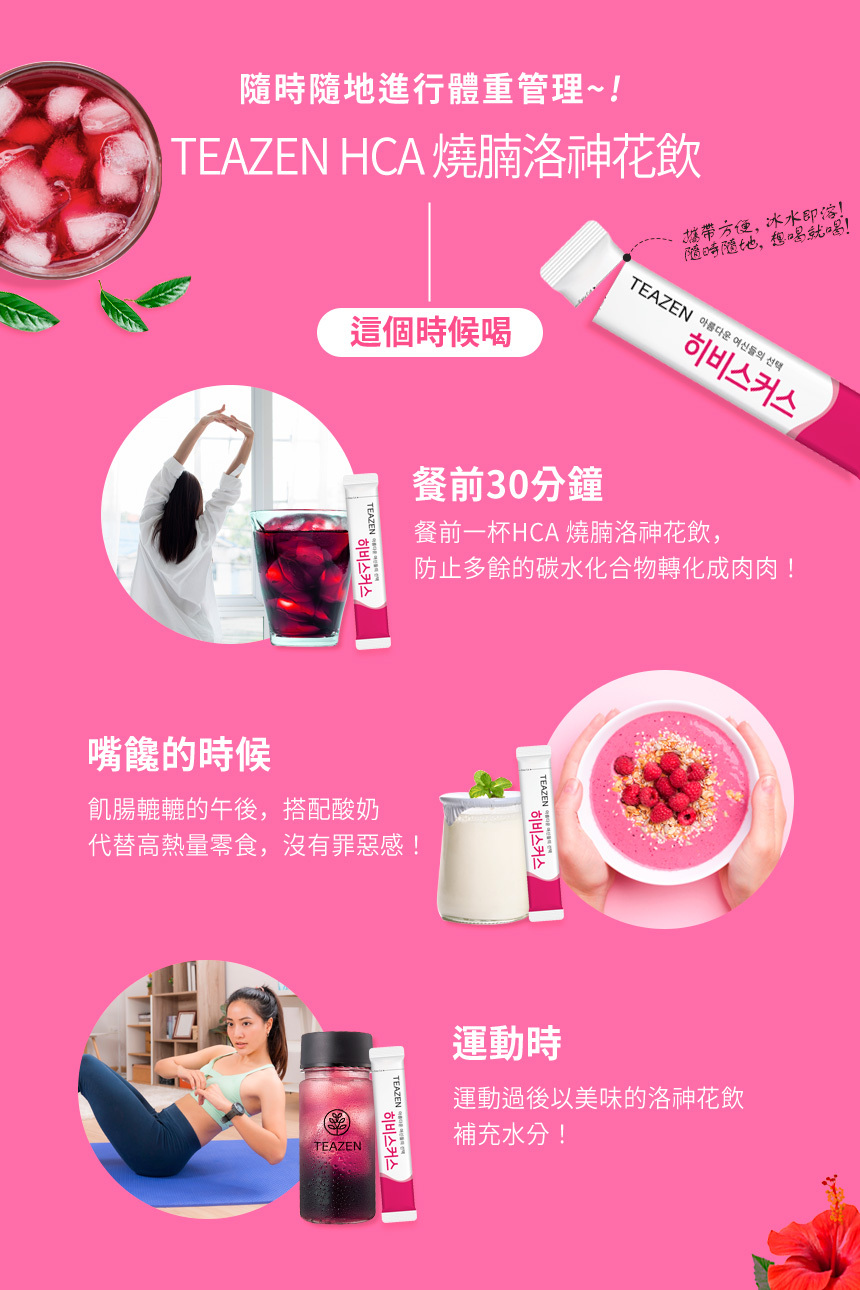 Place of Origin
Korea
Benefit
(1) Inhibit fatty acid synthesis, prevent fat accumulation on arm and belly.
(2) Suppress appetite and prevent excessive calorie intake
(3) Improve skin condition, reduce wrinkles, increase skin elasticity and ruddy degree
(4) Decompose excess fat in the body and expel body toxins
(5) Help sodium excretion and remove edema
Product Usage
Drink 30 mins before meal and for 3 months to attain better effects. Consume 2-3 bags daily. Consume with 350-500ml of cold water. The effect varies with the individual.
Ingredients
Hibiscus extract powder, Digestion-Resistant Maltodextrin
Pieces per Container
10PC
Storage Condition
Store in a cool, dry place and keep out of reach of children. Avoid direct sunlight.
Warnings
Please follow the directions. Consume immediately once packaging opened. The product is produced where the factory also handled buckwheat
Width
4.3
Height
14.5
Depth
8.5
Product Code:812750
Add to wishlist